The
BETTER BIN
will hold over 3 tonne of material.
It's GREAT for clean ups and renovations.
Moving?  A Better Bin makes that de-clutter simple.
Materials ACCEPTED  
Rugs, Insulation, Plastic, Styrofoam, Vinyl, Ceiling Tile, Paper, Windows, Furniture, Clothing, Pressure Treated Wood, Household – non recyclables, Glass, etc.
We even take Large or bulky items like mattresses, box springs, hot tub
AND
Demolition Wood, Plywood, Wallboard, Drywall, Cardboard
Materials NOT ACCEPTED
Large amounts of Concrete, dirt/gravel, OR freon units
If you have ANY questions about what you can put in your BETTER BIN – just call us.
We'll be happy to help.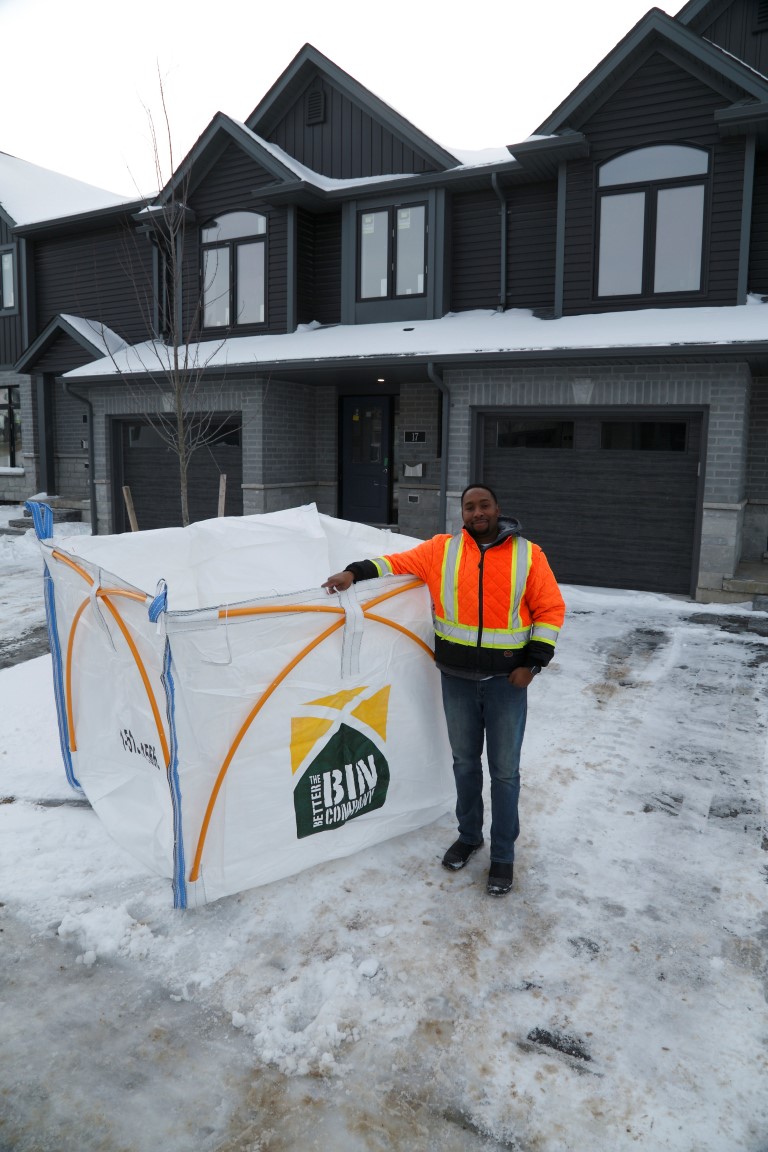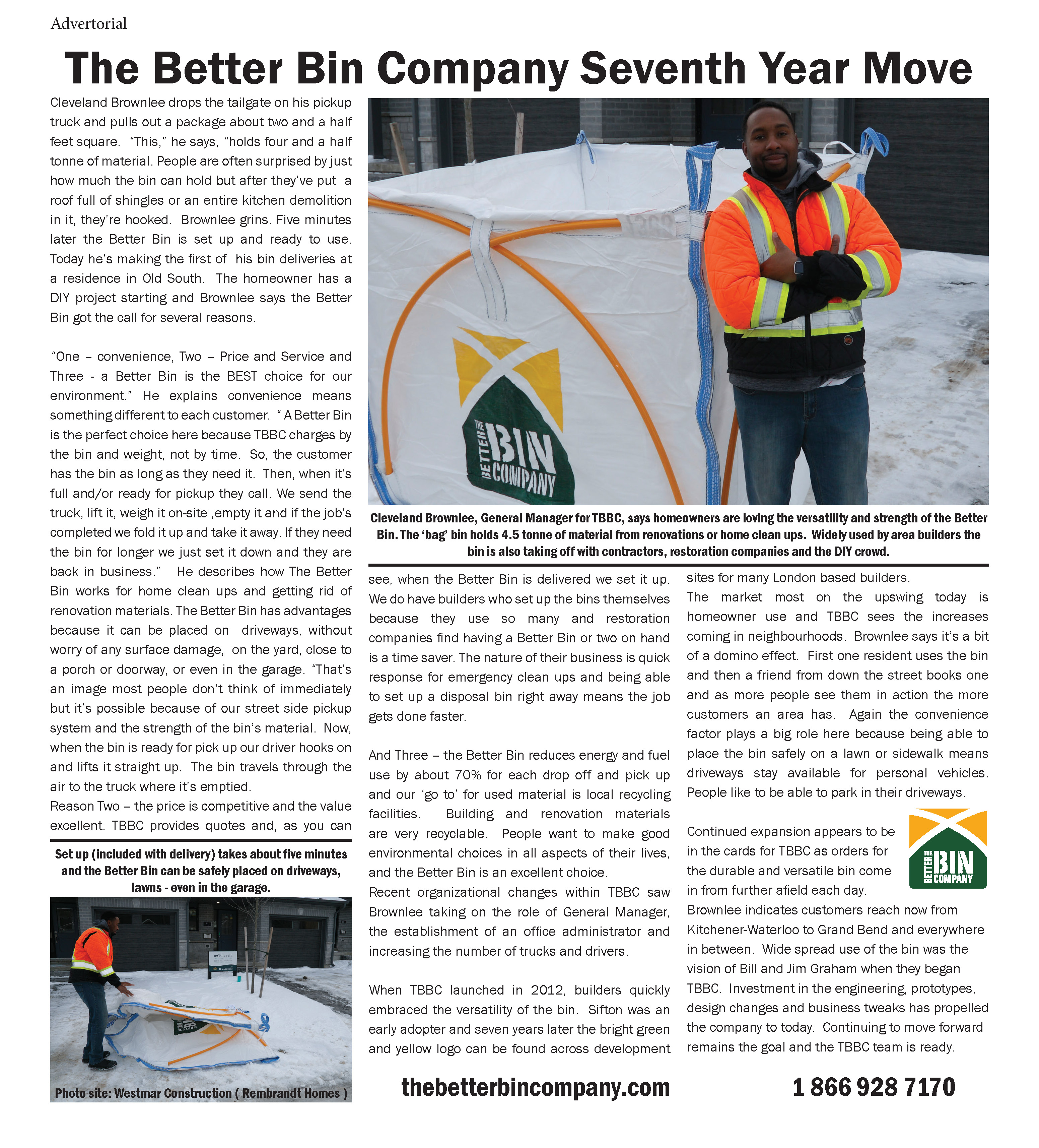 The Better Bin Company in the NEWS
Check out the latest on TBBC.