July 17th –  2012 – London, Ontario
The Better Bin Company is officially launched.
Since then this innovative and environmentally sustainable (bag) has collected hundreds of tonnes of unused and unwanted materials for builders, renovators, roofers and homeowners.  The bright yellow and green logo has appeared along streetscapes in London and surrounding cities and towns.  It's made quite a name for itself and this growing popularity has resulted in expansion.
Seven years of hard work and heavy lifting has brought TBBC to the forefront for those looking to make all kinds of clean up easy and environmentally responsible.  
Watch HERE for the NEWS on where The Better Bin Company is headed.
Congratulations to the whole TEAM.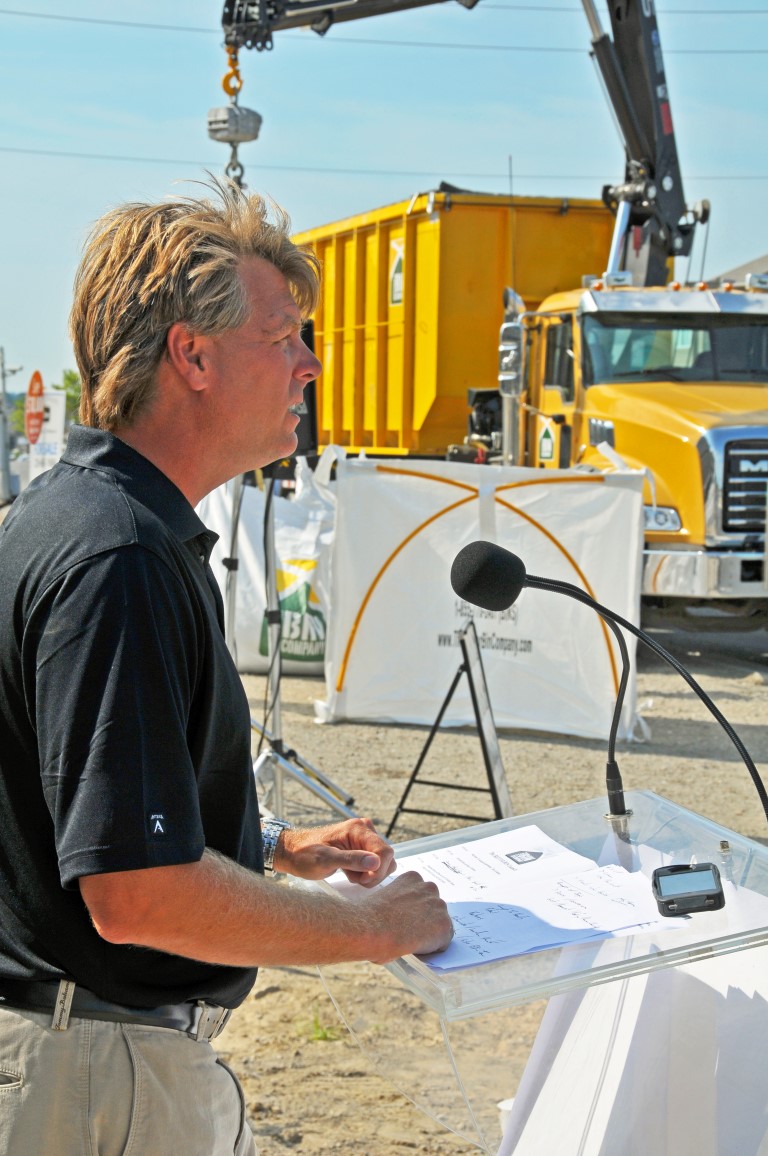 Jim Graham speaks at launch event for The Better Bin Company – July 17th – 2012.